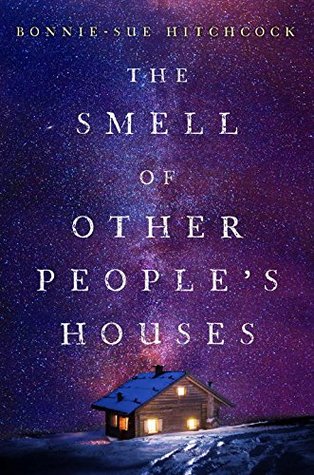 I fell in love with the title and the cover of this incredible book.  The story inside does not disappoint.  It is the story of four people who are connected in ways you don't understand right away.  I love a book that gives me a strong sense of place.  With The Smell Of Other People's Houses, I learned a great deal about Alaska and its different landscapes and cultures.  It takes place in the 1970s so readers will experience another time as well as another place.  I couldn't put it down.  I can't wait to read her next book.
Some ideas for discussing with teens:
Discuss what makes Ruth, Alyce, Dora and Hank similar or different.  How does this tell the story of Alaska.
Discuss when Dumpling says this about the hair ribbons made of the red slip. "Sometimes you just have to hold on to whatever you can." pg. 81
Discuss this passage from Hank, "Remember when my mother said, You wait until your whole world falls out from under you"? It turns out the world has many bottoms." pg. 108
Discuss when Hank says, "I'll never understand how certain things that happen to us can climb under our skin and makes us someone new." pg. 168
Discuss "We don't have to be blood to be family." pg. 185
Discuss when Dora thinks, "[Dumpling's house] smells like a place where people like each other, and the Lawrence house smells like it's judging you the minute you walk inside." pg. 190